HVSA and Snow: How to Stay Safe and Warm
HVSA and Snow: How to Stay Safe and Warm
Your Hi Vis Guide to Working in Snow
Snow flurries might look beautiful when you're sitting inside by a fire, but what if you're one of the people that has to work outside in falling snow. What if you happen to live in one of the parts of New York that got a record-breaking 80+ inches of snow in just a couple days and still have to work? Maybe you're a snow-plow operator or part of an emergency road crew. Whatever the reason, you need to be prepared to work in such conditions, while staying safe. 
‍
Here are some general tips for working in snow and ice: 
Don't Forget to Layer
Dressing in loose-fitting layers helps trap warm air to keep you warmer, but also allows you to take layers off if you go inside or start to sweat. 
Your Baselayer Is Important
Ensure that your baselayer (the layer next to your skin), that includes your underwear, is moisture-wicking. You don't want your sweat to make you colder.
Choose the Right Materials
Cotton is one of the worst fabrics to wear in wet and snowy conditions because it absorbs water and sweat, then pulls the heat away from your body. Goose down, which is known for its warmth when dry, actually loses most of its warmth the moment it gets wet. Instead, go with materials that keep their warmth when wet like wool, fleece, and synthetic insulators. 
Check Yourself Often
As you're working, don't forget to stop and assess yourself occasionally. If you're sweating a lot, remove layers. If you're cold despite your exertion, add layers. 
Decreased Visibility
Remember in actively falling snow or sleet, visibility decreases. Ensure that your outer layers are at the right class or higher to help make sure that people can see you. 
‍
‍
What Happens If You're Not Dressed Properly?
You're susceptible to cold stress which includes hypothermia and frost bite. Be prepared for working outside and keep an eye on conditions. 
Get the Right Gear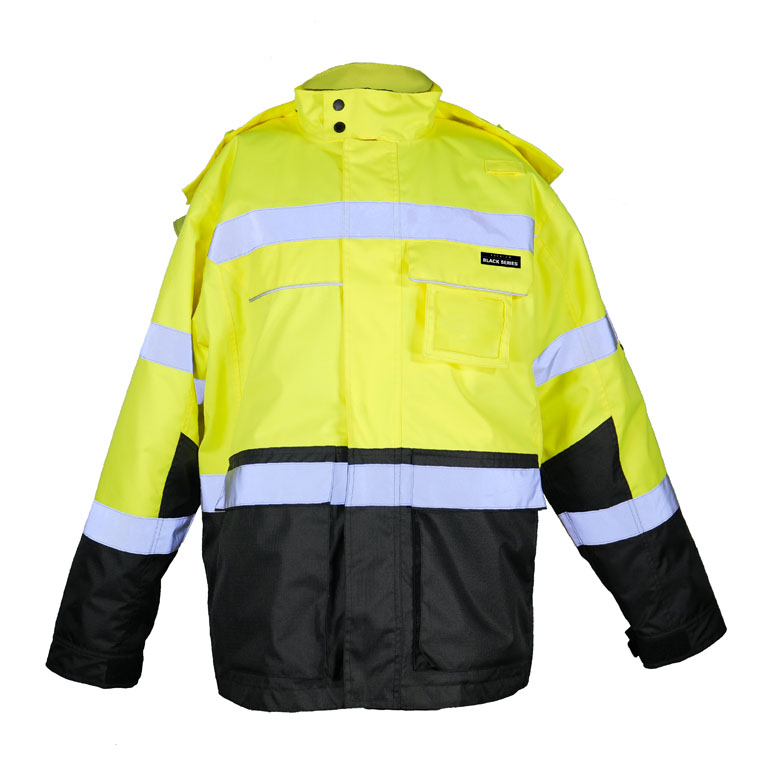 Stay Warm. Stay Seen.
Grab the Kishigo Premium Black Series Parka (JS140) when snow is in the forecast. This Class 3 jacket will handle wet and cold conditions with ease thanks to the waterproof seam-sealed construction and thermal insulation. To keep you in sight, it features 2" wide reflective material and reflective piping accents. Finally, it even has a storm cuff aka powder barrier at the waist to keep wind and snow out.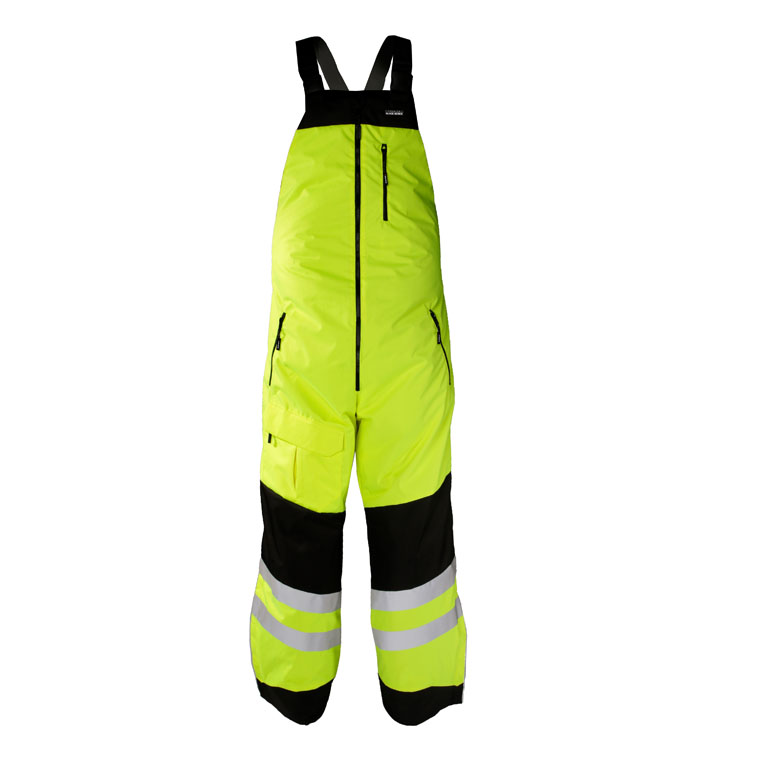 Don't Forget the Pants
Kishigo's Premium Black Series Insulated Bib (IN412) will not only help keep your legs warm, but your core too. You won't have to worry about snow sneaking in because these are made with durable ripstop and thermal insulation with waterproof seams. Plus, they have reflective piping down the sides, adjustable suspenders, five pockets, and zipper cuff for the easy boot access.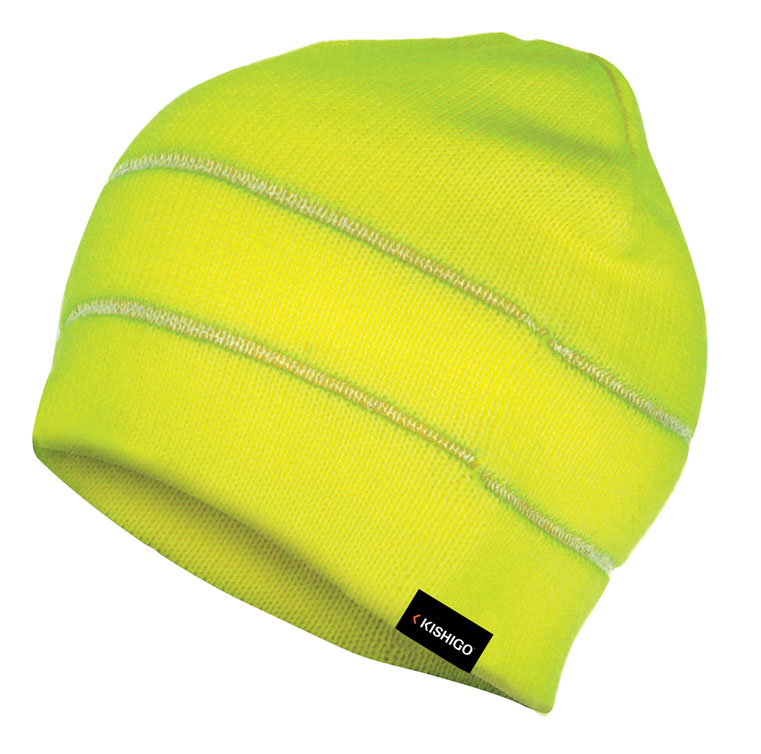 Keep Your Head Toasty
The Kishigo Knit Beanie (2826/2827) is made out of soft 100% acrylic knit material for ultimate comfort. And to keep you safe, we've woven in two reflective stripes for better visibility.