Hi Vis Holiday Gift Guide
Hi Vis Holiday Gift Guide
Finding the perfect holiday gift can feel impossible. You want something they'll actually use, but not too practical. Something that they'd want to splurge on themselves, but haven't yet.  Sure, new workwear is practical, but it's also something that they'll appreciate day in and day out. And our apparel has the bells and whistles they're sure to love. 
Whether you're looking for new workwear for your team or for a hardworking family member or friend, Kishigo has you covered. Take a look at some of our most recommended and popular garments for both men and women. 
Workwear for Men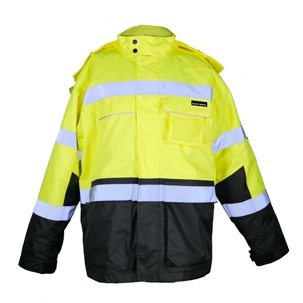 Freezing temps? No problem. 
Tackle them with the Kishigo Premium Black Series Parka (JS140). This Class 3 jacket was designed to take on wet and cold conditions with its waterproof seam-sealed construction, thermal insulation, and reflective piping accents. It even has a storm cuff aka powder barrier at the waist to keep wind and snow out. And it pairs perfectly with the pants below.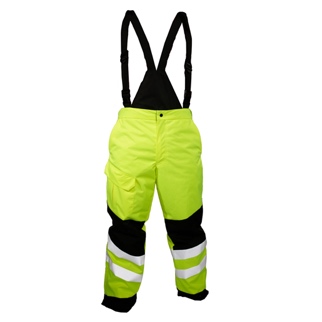 Complete the Outfit
Sometimes they'll need more than a warm jacket. That's where Kishigo's Premium Black Series Insulated Pants (IN410) come to the rescue. Crafted with durable ripstop and thermal insulation with waterproof seams, these pants will keep them warm, dry, and seen in the snow. Plus, they'll love the removable suspenders, ventilated mesh areas, four pockets, and zipper cuff for the easy boot access. You won't want them wearing anything else.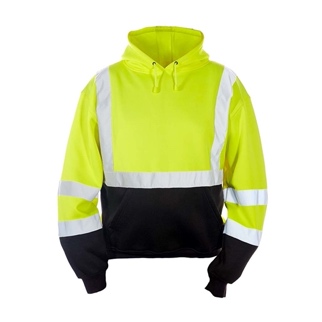 The Go-To Everyday Hoodie
There's just something about a comfortable hoodie. And with our Pullover Hoodie Sweatshirt (JS154), you'll give them the safety they need, with the comfort of a long-time favorite. They'll love the kangaroo pocket for their hands on cold mornings. Plus, the black bottom and cuff ensures that it'll stay cleaner-looking longer. It's a win all around.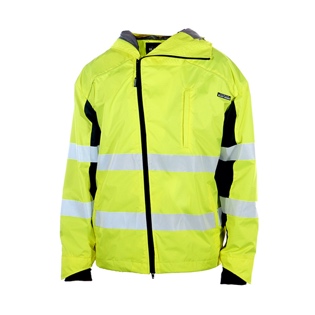 For the Blustery Days 
Check out Kishigo's Premium Black Series Windbreaker (WB102). This Class 3 compliant jacket features a 4-layer filtration system provides basic protection against non-toxic dust, smoke and other non-toxic particles found on the job site. And they'll appreciate the durable water-resistant ripstop in high-wear areas and tall collar design that keeps chaffing away.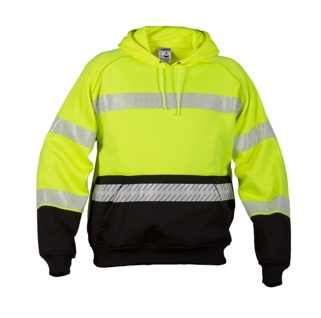 The Heavyweight Champ of Hoodies ‍
Kishigo's Premium Black Series Heavyweight Pullover Hoodie (JS142/JS143) has it all—comfort, durability, and visibility. Made with heavier material than the hoodie above (JS154), it will keep the cold away and keep them nice and warm. You'll also rest easy knowing that they'll be in sight with wide reflective bands, concealed reflective piping around the front, back, pockets, and hood. This is the perfect hardworking hoodie. 
Workwear for Women
While many women do end up wearing workwear for men on the job, workwear that doesn't fit properly can get caught on machinery or may not offer the best visibility if alterations are made. Purchasing them garments that were designed to fit them can make them more comfortable and safer on the job.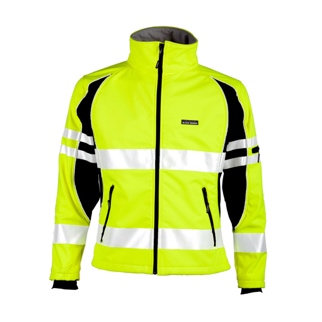 A Hardworking Everyday Jacket 
The Kishigo Premium Black Series Women's Soft Shell Jacket (JS144) is a perfect addition to any wardrobe. It's durable, water-resistant, and highly visible with its wide reflective bands and reflective piping accents. And not to worry, it's supremely comfortable with elastic cuffs, underarm vents, and has a streamlined cut for a slimmer fit. Plus, they'll be able to keep their tech and tools at hand with four pockets.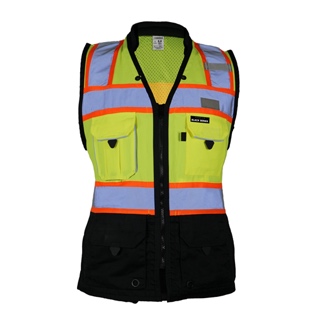 It's the Vest That Has it All
‍It's Kishigo's Premium Black Series Women's Heavy Duty Surveyor's Vest (S5021). This ANSI Class 2 vest has a solid front and a mesh back to keep you cool on stressful days. And to keep you looking professional, we included a black bottom and adjustable waist cinches for a tailored fit. But we didn't stop there, this vest features slits at the hip for mobility, reinforced zippers, a padded neck for comfort, and a whopping seven pockets. Told you, this vest really does have it all.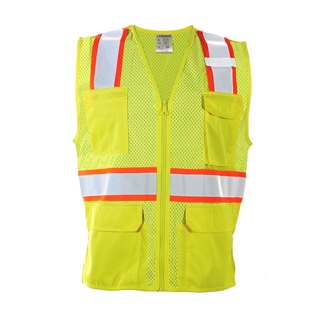 The Staple for All Workwear Wardrobes ‍
But this vest will be their favorite. The Women's All Mesh Contrast Vest (1586) is a Class 2 vest that's made out of Ultra-Cool™ 100% polyester mesh for improved breathability and features 2" reflective bands against 3" bands of contrasting color for better daytime visibility. And for comfort and convenience, it has elastic waist cinches, slits at waist for mobility, and 6 pockets.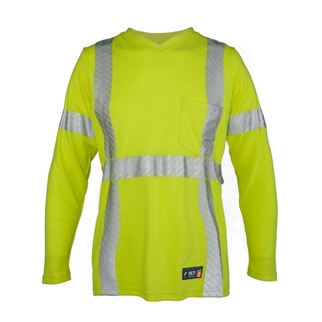 The Perfect Work Tee
The FR Long Sleeve Women's V Neck T-Shirt (FR615) can be worn solo or under other garments. This Class 3 shirt is made out of a lightweight modacrylic blend that's both flame resistant and breathable. The comfort doesn't stop there because we used 2" bands of breathable reflective material that greatly reduces hot spots and provides greater flexibility over solid tapes. That's the Kishigo difference. 
Need a thank you for everyone?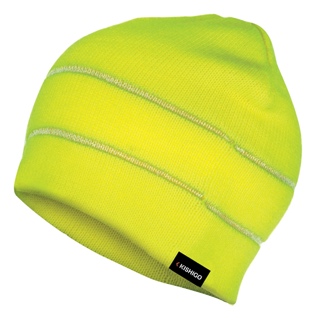 The Kishigo Knit Beanie (2826/2827) will keep the chill away and their head toasty warm. Crafted out of soft 100% acrylic knit material, this will soon become their favorite beanie. Plus, the two reflective stripes have been woven in for better visibility and comfort.
Need more ideas?
Have something else in mind, but can't quite figure it out? We can help. Send us a message here.