Go Pink for Breast Cancer Awareness
Go Pink for Breast Cancer Awareness
October is National Breast Cancer Awareness Month. It's a time when this disease comes to the forefront and more people than ever are paying attention. The American Cancer Society reports that breast cancer is the most common cancer in women in the United States, except for skin cancers. In fact, it accounts for about 30% (or 1 in 3) of all new female cancers each year.
This month is a time for not just bringing awareness to the disease, but to advocate for early screenings and to raise funds for groundbreaking research on both the cause and treatments.
To help with this goal, we are donating 25% of the proceeds[1] to the Susan G. Komen Breast Cancer Foundation when you buy any pink Kishigo vest - S5046, B156, B107, or B126 - between September 19, 2022 and October 31, 2022.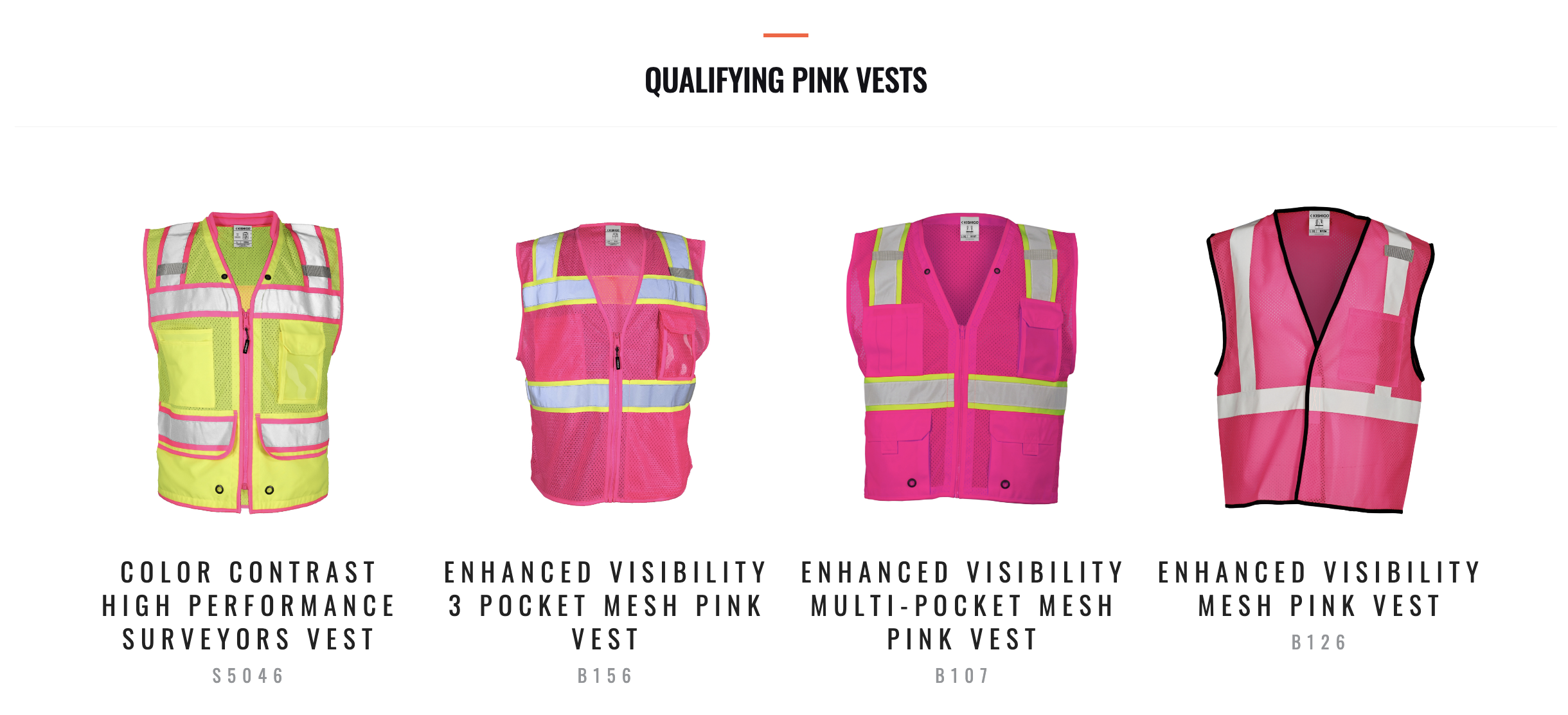 Each of these vests is made with high-quality 100% polyester mesh and each offers unique features for any job. Whether you need the seven pockets in our Color Contrast High Performance Surveyors Vest or just the basics with our Enhanced Visibility Pink Mesh Vest, you know you'll be covered with one of Kishigo's vests. Plus, you'll be able to claim a Kishigo pink ribbon decal for every pink vest purchased.  
Want to know why we picked the Susan G. Komen Breast Cancer Foundation? To date, they've invested more than $3.3 billion in groundbreaking research, community health outreach, advocacy and more. And, as costs rise for everyone during these challenging economic times, more and more people are looking to them for support.[2]
[1]Up to $2,000. All backorders will be included in the promotion. 
[2]https://www.komen.org/blog/now-more-than-ever-breast-cancer-patients-need-your-help/